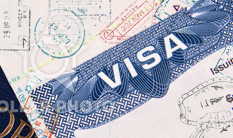 Visa
Are you ready to travel but not sure if you have all documents you need? Atlantic Travel Visa specializes in preparing, validating and submiting all your information for your Visa. Let us help you to plan and expedite your trip today.
Passport
If you are planning a trip we can help to get your passport updated. Contact us today to ger your passport:
New
Renewal
Children's
Lost / Stolen
Add Pages
Name Change
authentication
Atlantic Travel can help you to authenticate any documents necessary for your safe travels. Academic Degree, Certificates, Sponsor Letters, agreements, and any other documents can be legalized with Power of Attorney using Atlantic Travel services.